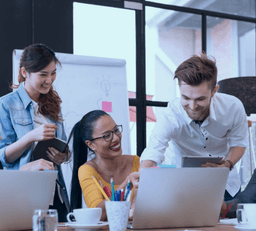 Build A Solid IT Security Foundation
---
Modern IT security is more complex than ever. More devices, more network connections, and more distributed architectures have vastly broadened the threat landscape for organizations of all sizes.
At Axio ITm, we are well-equipped with the deep knowledge and specialized expertise needed to tackle today's difficult information technology security challenges. We combine cutting-edge security techniques with a holistic, multi-layered approach to help strengthen your defenses, comply with regulatory mandates, and protect your vital business assets from new and emerging threats.
Every IT environment is different, and hackers are continuously refining their techniques. That's why it's imperative that you stay up to date on the latest techniques and remain diligent in your effort to shield your business and safeguard your infrastructure from today's relentless barrage of cyberattacks.
Following the Critical Security Controls standards outlined by the Center for Internet Security (CIS), Axio ITm provides a focused set of solutions and actions designed to bolster your data security while optimizing operational flexibility. We work with you to evaluate your IT environment, identify potential weaknesses, and prioritize your security needs.
Axio ITm provides IT security solutions and expertise across several core areas:
Reap the Benefits of a Holistic Strategy
---
Today's IT environments are complex and diverse. They are physical, virtual, and distributed across geographies, making it increasingly difficult to identify vulnerabilities and threats that could put your data and business assets at risk. That's where Axio can help.
Our vulnerability assessments provide an in-depth review your IT infrastructure, identify configuration flaws, and uncover areas of weaknesses that could lead to exposure of your applications or systems. We then provide detailed recommendations on how to correct any issues and reinforce your defenses against rising internal and external threats.
As the number of connected devices continues to proliferate, one major challenge is determining the optimum level of security for certain types of data. Some assets require minimal protection while others may need more robust security measures. We'll review existing processes, analyze your compliance needs, and establish robust defenses without sacrificing functionality.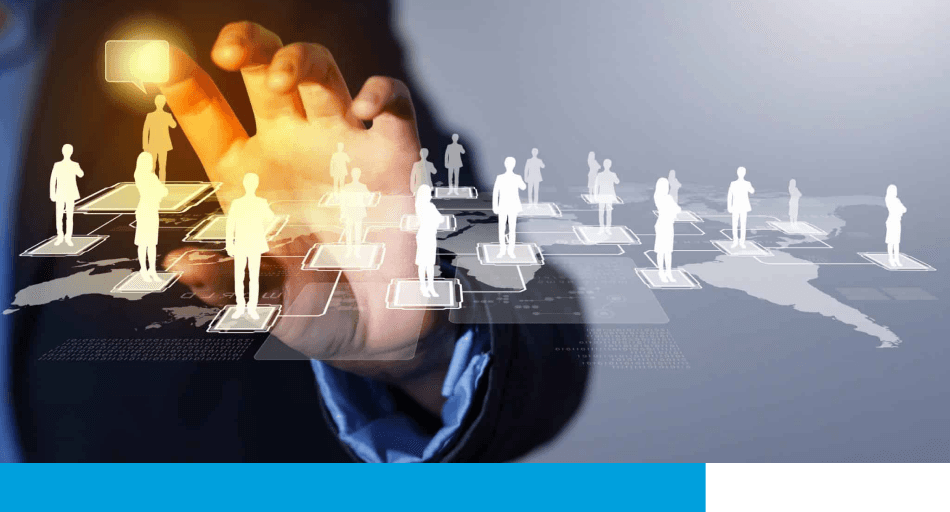 Understanding your current cybersecurity posture and digital landscape is more than managing a checklist of tools and policies. It requires a holistic approach that takes into consideration your unique data protection and access needs, regulatory and market pressures, and long-term business goals.
"Axio's consultants take the time to dig deeper to better understand your IT environment, risk factors, and long-term goals, allowing us to establish a cohesive plan that is engineered to grow securely."
If your organization is like most, your security environment has evolved gradually over time. As applications and infrastructure become more fragmented and dispersed, inefficiencies and performance gaps emerge. Before long you find yourself in a constant cycle of clean-up and damage control. It's a strategy that can quickly drain time, budgets, and resources.
The good news is that effective, robust IT security doesn't demand a revolutionary approach. It requires intelligence, planning, and technology know-how. That's precisely what Axio ITm delivers. Our security analysis and technology planning capabilities help ensure the best approach to protecting your assets and optimizing your return on investment.
At Axio ITm, we begin with a deep understanding of your business needs. This includes an in-depth assessment of your IT infrastructure and overall security requirements. What is the level of sensitivity of the data you manage? What are your current methods of storage and will this change in the future? What are the protocols for data access? This insight will provide the framework for defining your security requirements and shaping a solution that strikes an optimum balance between data control, protection and access flexibility.
Implementing the right security technology is essential, but it's only a single component in the security equation. Security controls play a central role in enforcing the technical elements of your security policy, such as authorization, access controls, authentication, password complexity, system monitoring, and more. Axio uses specialized tools to assess the integrity and reliability of your security infrastructure, helping to ensure optimum availability, efficiency and performance.
A large percentage of data breaches originate from inside the organization―whether through incidental or malicious acts. These types of breaches are often the most costly and difficult to resolve. Axio will work with you to properly design and train end users on proper security practices and protocols.
Bolster Your Security Defenses
---
The organizations today face an ongoing management challenge as they strive to secure and protect their network infrastructure from rising threats. But implementing strong security measures takes time and effort. You can't do it all at once. So, figuring out how to formulate and plan a long-term strategy is essential.
Our in-depth security analysis is designed to uncover weaknesses and pinpoint areas for targeted investment to improve. We evaluate your infrastructure and IT assets and blend proven techniques with cutting-edge practices to create a plan that achieves an optimum level of protection and risk tolerance.
Our expert teams of consultants will work with you to:
Make Strategic
Decisions
---
Planning for IT security is an ongoing process. Central to this effort is understanding your business goals and the role data, security, and compliance play in supporting those goals. We carefully evaluate your security needs, answering key questions about long-term growth, changes in your data needs, and shifts in business and market strategy.
---
Strengthen Access
Controls
---
Strong access control and user authentication methods help ensure only approved users can obtain access to your networks and data. Encryption is also critical to safeguard data and provide additional reinforcement barriers to network-based attacks.
---
Deploy Updated
Anti-Malware
---
To help prevent malicious software such as ransomware and viruses from sneaking into your network, we help make sure your anti-malware software is consistently updated with the latest definitions.
---
Use Proactive Security
Scanning
---
Vulnerability scans provide reports on detected gaps in security and recommendations for security patches or vendor solutions. These reports describe the types of risks found and a potential cause for each area of vulnerability.
---
Ensure Business
Continuity
---
In the event of a disaster or security breach, you need to be able to recover quickly. Axio Networks will work with you to assess your current environment and develop a disaster recovery plan that safeguards infrastructure and data and protects against ongoing threats
---
Monitor
Lifecycles
---
Network monitoring tools can help confirm the health of software and firmware throughout system startup, operation and during sensitive upgrade periods. Software updates and security patches should be delivered automatically by default.
---
Implement Advanced
Threat Detection
---
Advanced detection techniques, including machine learning and analytical tools, can help identify irregularities and weaknesses in ways that aren't possible with traditional network security methods. These tools analyze that data in real time to correlate events and spot individual anomalies or patterns of behavior that may indicate a security breach.
---
Define Policies
And Procedures
---
Usage policies define what behaviors are and aren't acceptable. You most likely have some protective measures in place to address internal threats. To help bolster this vital layer of defense, we work with you to define and implement policies and practices based on your usage preferences and requirements or mandates specific to your particular market.
---
Value Of An Expert Partner
---
As cybersecurity becomes increasingly more complex, many organizations don't have the resources or knowledge they need to create an effective strategy. That's why you need a trusted security expert like Axio ITm who not only understands the latest security trends, but can accurately define your business requirements and implement a plan that aligns with your current and long term needs.
Value Of An Expert Partner
Create and implement an IT security plan tailor-made for your unique requirements
Devise and develop a purpose-fit disaster recovery and business continuity plan
Optimize networks and IT infrastructure to minimize the impact of failures
Analyze your IT systems for vulnerability to hackers, viruses and other threats
Review proposed security designs and recommend changes and improvements
Revise, update and implement end user policies and procedures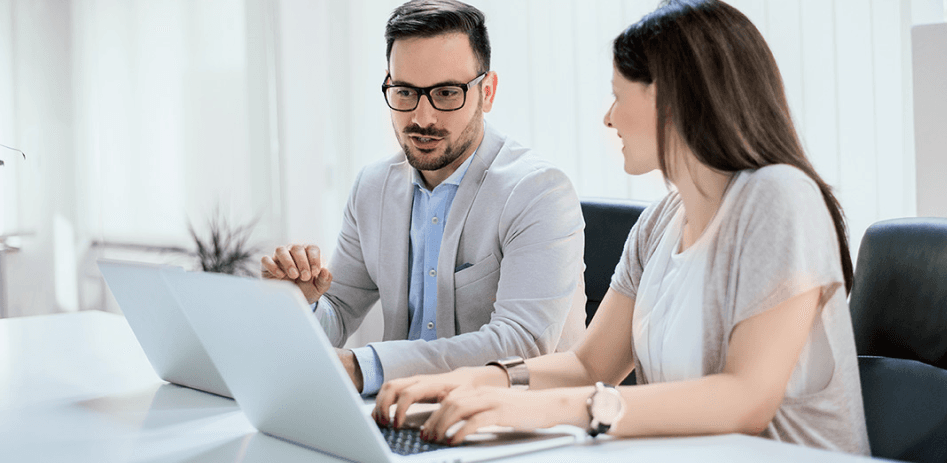 Businesses today are under intense pressure created by an ever-growing number and variety of threats, escalating new security mandates, and limited IT budgets to implement new techniques and strategies. Meanwhile, as IT workloads migrate to the cloud, the benefits of cloud provisioning need to be assessed and balanced against security risks and potential vulnerabilities.
At Axio ITm, our strategic approach to building a secure foundation starts by understanding what is most important to you and then structuring both proactive and reactive solutions that support your business growth. We consider key infrastructure requirements, risk factors, performance capabilities, and resource optimization as part of a detailed, balanced strategy.
"Axio ITm has honed its skills to identify the best path to success. We have extensive experience helping companies of all sizes make the right security decisions."
Safeguarding your vital IT infrastructure is not just a security concern; it is a fundamental business issue. It requires an intelligent investment in resources to meet an increasingly complex threat landscape. That's where Axio ITm can help. Our consultants will assess the capabilities of your IT operation and evaluate your strategic options―whether it's updating your firewall or implementing more robust policies and procedures across the enterprise.
We work with you to understand your vision and create a security roadmap that will allow you to manage and scale your business better and smarter. We work with proven security solution providers to bring your business into a new era of balanced asset protection and operational efficiency.
While building an effective IT security framework is a long-term process, you cannot afford to hesitate. Strategies are being formulated today, and forward-thinking organizations are already putting their plans into action now to ensure that their IT environment is ready to safely and securely support the rapid escalation of connected "things.
Let's Connect
The Right IT Solution for your Business
800.550.1396
Learn More