Low Voltage Consulting
---
Ensure your new facility is ready for operations on day one with help from our team of strategic IT consultants. We work as an owner's advocate for consistent and cohesive design and implementation of low voltage systems in your new building, facility or campus.
We work to ensure that all systems are properly connected including – Access Control and Security, Audio-Visual, Telecommunication, Point of Sale, and VoIP. In senior living communities, special attention is given to Nurse Call, Area of Rescue, and CCTV platforms.
Our team will coordinate design development meetings with project owners, architects, developers, general contractors and manage sub-contractors of all trades involved from inception through construction.
Our measure of success is operational readiness when construction is complete and effective use of capital for all technology spend throughout the process.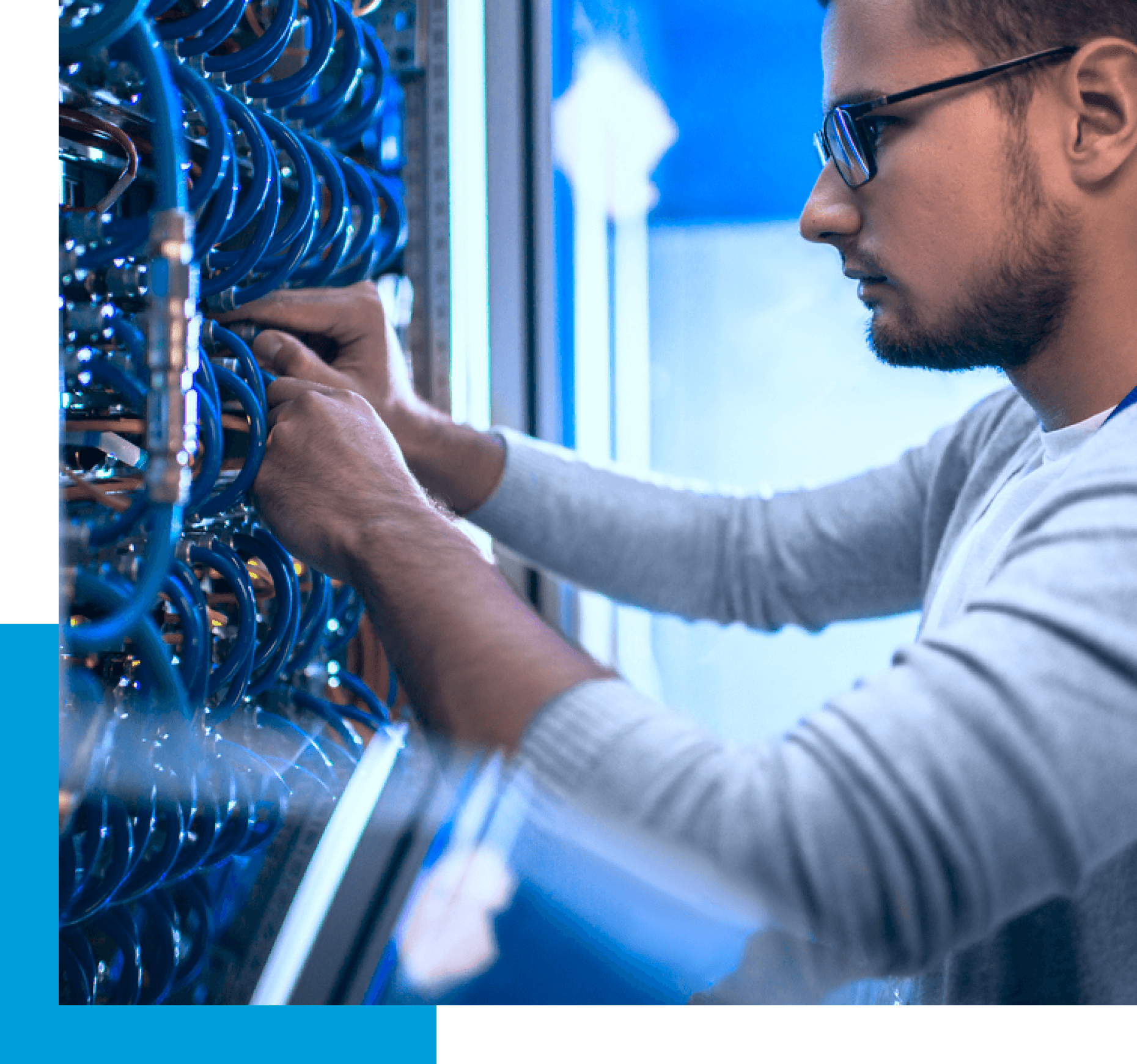 Inception and Concept
---
Create and review concept and plans with owners, architects and builders
Assist with site drawings and concept
Advise for technical and architectural planning, low voltage environment and budget
---
Design and Development
---
Determine design for functional space and low voltage needs
Review drawings, construction materials, availability of services and code requirements
Prepare specifications and bid process for low voltage services with team: LV cabling, dry utilities, access control, nurse call, security, – POS, audio-visual, wander management, digital signage, wireless, television, IT infrastructure, and telephone services
Prepare and send RFQs for appropriate low voltage services
Review and advise management team in awarding of low voltage contracts
---
Construction
---
Coordinate all aspects of low voltage services during construction – oversee schedules, contract compliance, documentation, inspect work as appropriate
Lead regular, cross functional meetings with low voltage vendors, construction team and management
---
Occupancy and Operations
---
Certify project completion with low voltage vendors
Provide management with as-built drawings and documentation
Test systems prior to inspection
Certify cabling
Plan and coordinate move-in and occupancy
---
Let's Connect
The Right IT Solution for your Business
800.550.1396
Learn More