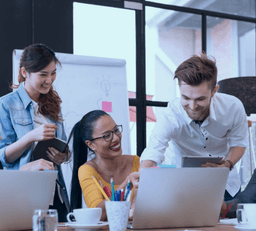 Axio ITm Is The Leading Expert In Streamlining Server Management
Drive Business Growth with Efficient, Reliable Server Performance for Businesses
---
Organizations are extremely dependent on their server infrastructure for most of their IT functions. And, though a significant number of companies have shifted to cloud services using servers in distant data centers, many businesses still utilize in-house servers or a hybrid environment of in-house and cloud servers to host and manage their data.
To ensure that your servers' performance is consistently optimized, and you are extracting maximum value from your technology investments, it is essential to consider these five critical factors:
Streamline Server Management Tasks and Bolster Security
---
As the lifeblood of your business, your servers and supporting information technology infrastructure are far too important not to deserve top priority. To keep pace with the speed of business, you need servers capable of delivering fast, reliable, cost-efficient performance. If your organization is like most, your server environment has grown rapidly in recent years and the pace continues to accelerate. While servers remain a vital part of your IT infrastructure, uncontrolled proliferation, combined with chronic inefficiencies and frequent breakdowns, can wreak havoc on IT budgets and management resources.
"To keep pace with the speed of business, you need servers capable of delivering fast, reliable, cost-efficient performance."
At Axio ITm we can help optimize performance and bring order and consistency to your server strategy and management process. Our technology experts understand the challenges of server configuration and management and work to ensure your systems will perform reliably and securely and will effectively integrate with your legacy systems and processes.
Whether you need to deploy a single server or complete cloud server architecture, we can help you create a server environment that is optimized for your business needs and will scale appropriately. By easing your server management burdens, your IT team is able to focus on more strategic business priorities.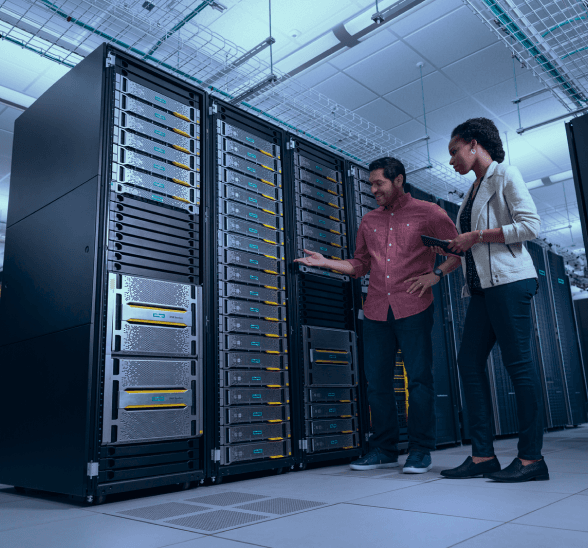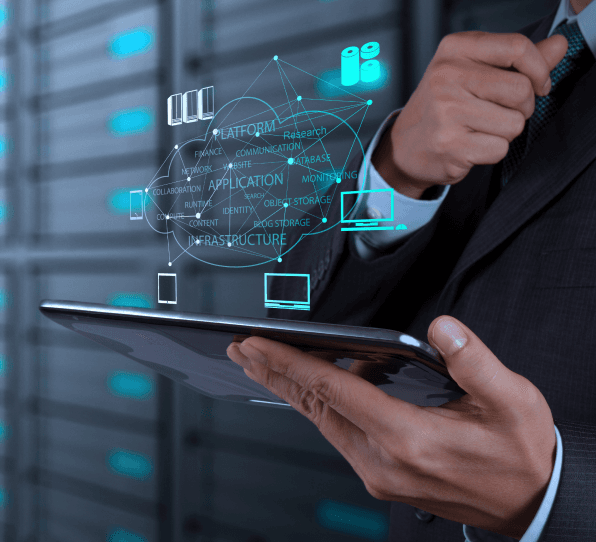 Optimize Your Server Investments
---
As the number of servers in your IT environment continues to multiply, problems can emerge, including inefficiencies, redundancies and security vulnerabilities. Eventually it's difficult to determine what is performing well and what is not, and where to invest your management resources. As your business needs change to support high-demand capabilities like artificial intelligence and the IoT, your servers must be monitored, managed, and maintained in a consistent manner. The benefits enabled by new technologies are important, but tapping technology's full potential requires a careful, strategic approach to deployment and management―which is where the knowledge and expertise of Axio can deliver immense value.
Our team of technology experts will assess your server environment, identify weaknesses, and upgrade and streamline processes based on your unique business requirements. We work closely with you to tackle your most urgent server management issues while helping to optimize resources, streamline processes, and keep your server environment running at peak performance.
By pinpointing areas of your server environment that are running smooth and those that are not, our assessment process helps identify key areas for improvement and investment. Capacities and workflows are analyzed, tracking performance to detect inefficiencies and identify potential areas of improvement. Once metrics have been established, recurring checks help ensure the technologies and processes are aligned with defined benchmarks.
Axio ITm provides end-to-end server deployment, configuration and management services for businesses of all sizes. Our scope of services encompasses several core areas of expertise.
Configuration and design
From setting up a new dedicated server to configuring a cluster of servers, we can help ensure your overall server hardware and supporting infrastructure is designed and implemented properly and all components are performing at optimum levels.
Server monitoring
With 24/7 online monitoring capabilities, we are alerted quickly of any impending issues and can respond promptly―often before you even know there is a problem. Traffic spikes and unauthorized login attempts can all be identified and preventive actions taken to minimize potential disruption or business downtime.
Server optimization
Functionality, preventative maintenance, and server configuration updates help address fast-changing performance needs and ensure hardware, software, and supporting infrastructure are performing at optimal levels. Our server experts identify gaps and recommend upgrades that align with your long-term goals.
Security
Effective server security is not a one-time event; it's an ongoing process. Our IT experts will install updated software, apply security fixes, and provide general server hardening that will protect your server in the event you become a target. Our proactive approach helps ensure software updates are installed on schedule and all necessary precautions are taken.
Backup and Restore
Vital to effective disaster recovery is the ability to restore critical business systems and data quickly and efficiently. Reliable backup of application code and financial and customer data will allow you to safely and securely return back to previously saved files if your server experiences an outage or data breach.
Overcoming Today's Server Management Challenges
---
Today's server modernization efforts not only require upgrading hardware, software and other tools, but also the processes that go along with them. In today's rapidly evolving technology environments, many of the tactics and approaches of the past no longer apply.
"In today's rapidly evolving technology environments, many of the tactics and approaches of the past no longer apply."
As your business needs change and your IT systems and applications become more widely distributed, more focus is needed to help ensure your server environment and supporting infrastructure are running smoothly and are aligned with performance goals. Attempting to manage growing server capacity demands by simply adding new hardware presents a number of issues impacting IT budgets, network availability, and management resources. Challenges associated with server proliferation include: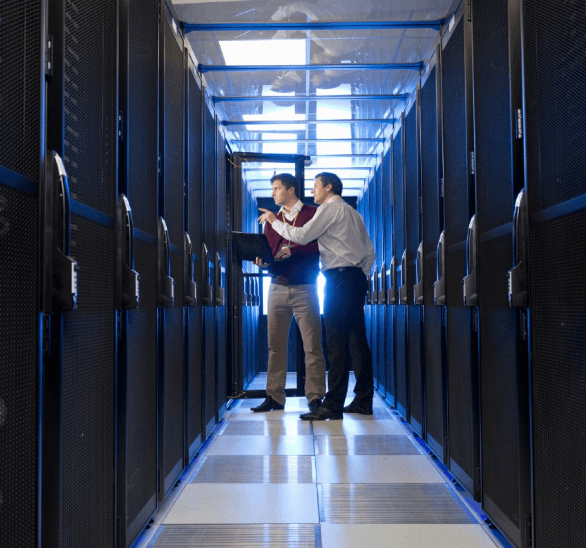 Higher Capital Expenses
The addition of a single server can substantially increase data center costs to accommodate additional capacity, along with the physical space needed to contain, cool, and power additional equipment.
Extra Setup Costs
Additional expenses for installing and configuring each new server must be calculated on top of the capital spending for new hardware and software.
Rising Management Costs
Every additional server comes with ongoing management expenses leading to a direct rise in the ongoing support budget. Even routine management tasks can become a major challenge if the work can't be completed within defined maintenance schedules.
Standardization Difficulty
Rapid advances in server technology make it increasingly difficult to standardize on any single server brand or platform model. As a result, server configuration becomes a time-consuming manual effort that requires technicians to configure each system from scratch.
Upgrade Complexity
As legacy server infrastructure nears end of life, server upgrades become a labor and time-intensive job loaded with risks. In many instances, the current operating system configuration can't be directly transferred to new server hardware, requiring technicians to completely re-create the complete configuration environment.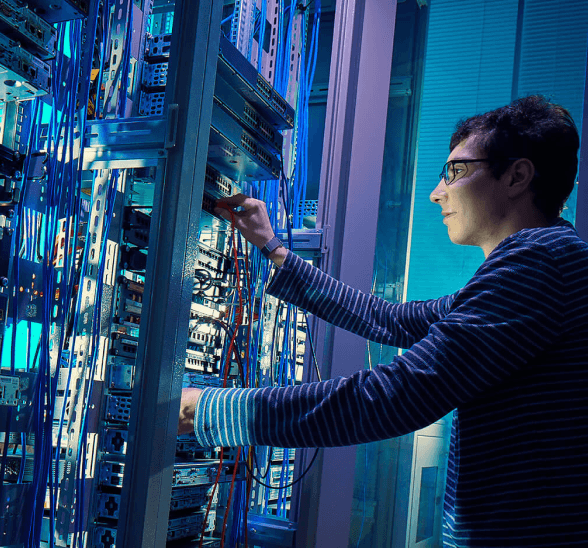 Reap the Benefits of Virtualized Server Technology
---
Security threats remain one of the greatest risks for businesses of all sizes and are a key area of concern in any server environment. As IT systems become more diverse and distributed and hackers become more sophisticated, intelligent security planning and strong defenses are more critical than ever. Ongoing monitoring of server access logs, regular updating of anti-virus software, and IT security audits are effective tactics to help safeguard systems and data.
While the daily routine tasks of server management are vital to helping to ensure maximum uptime and reliability, they're also time-consuming and distract IT from more important priorities. This is where the knowledge and guidance of an expert consultant like Axio can help.
By conducting a detailed assessment of your server environment and applying our technology planning expertise, we help you identify opportunities to optimize processes, balance workloads, and close security gaps. Our consultants will analyze your network and help ensure your systems are performing reliably and securely as part of a fully-managed server management solution.
Server deployment can be complex and time-consuming, requiring in-depth hardware and software expertise. At Axio we understand servers and what goes into making them work within a secure infrastructure. From server strategy and design to deployment and management, our consultants work as an extension of your team.
Many businesses are not aware of the newest server management trends or simply do not have the knowledge or experience to keep up with the latest server technologies, including cloud and virtualization. Adding to the complexity, many organizations are running on platforms that were not designed to easily adapt to today's rapidly changing business demands.
Axio ITm's experts will help you configure your infrastructure to leverage the full value of virtual server capabilities, resulting in improved server performance, enhanced reliability and lower management costs.
By combining deep server technology expertise with our ability to work across multivendor IT domains, our consultants work with you to streamline your server consolidation efforts. With virtual server technology, we'll show you how to gain the advantages of server segmentation and secure isolation without the cost and management challenges associated with supporting a large number of physical servers.
Innovation can transform your business and elevate your performance, but navigating technology isn't always easy. Through experience, focus and discipline, Axio has honed its skills to identify the best path to success. We have deep experience helping companies of all sizes make the right technology decisions.
Our technical experts can help you take advantage of the benefits of server consolidation through virtualized infrastructure, helping you:
Reduce total cost of ownership
Accelerate return on investment
Improve server utilization
Increase network availability
Ease maintenance and management burdens
Gain An Edge With Intelligent Server Planning
---
At Axio, we understand the challenges created by complex server environments. When you work with Axio, you're tapping a powerful resource of deep systems management capabilities and expertise. We compare your server performance against leading benchmarks and use our experience of having worked with hundreds of organizations to develop a detailed management and optimization strategy to get the results you want.With tools and techniques that can help detect performance gaps and potential vulnerabilities, Axio is ideally positioned to help ease the stress and burden of day-to-day server management. By outsourcing ongoing support tasks to a trusted partner, you can focus on more strategic activities with greater peace of mind knowing that your server systems and processes are running smoothly and efficiently.
With our flexible managed services model, you benefit from more predictable pricing and manageable costs, allowing you to better plan and budget for larger IT projects and improvements without the restrictions of a lengthy support contract.
In an era where technology often drives business growth, server performance and reliability are more critical than ever. A calculated, strategic approach to server and infrastructure planning can help keep your business operating efficiently, nimbly, and securely. Axio Networks' consultants consistently track technology trends to recommend the best solution for your unique situation. We help you define your IT goals, map out the best strategy, and assist you with execution.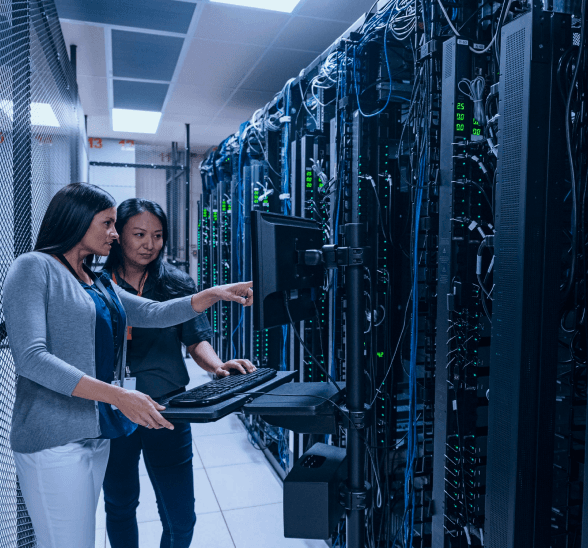 By performing an objective server evaluation and applying our business consulting experience, we identify opportunities to streamline your operations, generate new revenues, improve the customer experience, and create a competitive advantage. An intelligent, well-planned server strategy can make it easier for your business to persevere through hard times or put you in an ideal position to jump on a new opportunity when it arises.
No area of an organization encounters more change than IT. The daily demands on leadership to deliver performance, improve the customer experience, safeguard data, meet regulatory requirements, and drive efficiency are ever-increasing. Axio can help your business meet the demands of today and anticipate and prepare for the demands of tomorrow.
You can count on Axio ITm to:
Gain a deep understanding of your business, your people and your goals
Advise you on how to best optimize the value of your technology investments
Identify and outline every strategic and business advantage we can find
Meet industry standards of compliance, security and uptime
Be your trusted partner for IT strategy and technology decisions
Today's businesses face the difficult task of consistently optimizing performance while extracting maximum value from their technology investments.
You can count on Axio to help you shift your value focus with a server consolidation and management plan purpose-fit for your business needs.
Let's Connect
The Right IT Solution for your Business
800.550.1396
Learn More