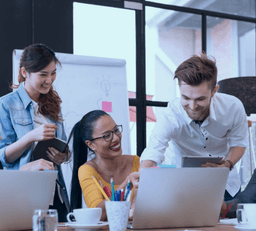 Gain An Edge with Better Internet Performance
---
Reliable, high-speed Internet connectivity is vital for today's modern business. Inadequate bandwidth network inefficiencies and poor quality can lead to higher costs, lost productivity, and disgruntled customers.
To help ensure your Internet service is operating at peak performance, you need to have a solid infrastructure, the right service plan, and a business-aligned strategy built around proven best practice principles.
Making Technology A Business Priority
---
Overcoming the Hurdles of Network Complexity
---
Justifying The Transition To VoIP
---
Navigating the Range of Internet Options
---
Reap The Benefits Of Network Expertise
---
You Can Count On Axio ITm To:
---
Gain a deep understanding of your business, your people and your goals
Advise you on how to best optimize the value of your technology investments
Identify and outline every strategic and business advantage we can find
Be your trusted partner for IT strategy and technology decisions
We use our deep experience and expertise to recommend the best Internet service plan and the best VoIP platform based on your specific needs. We leverage our strengths and connections with leading ISPs to help you reduce costs, helping your business gain the most efficient and most reliable technology to stay connected in today's fast-moving business environment.
Let's Connect
The Right IT Solution for your Business
800.550.1396
Learn More